Enhance your Natural Beauty with Permanent Makeup
What a wonderful concept., a life with permanent makeup. You wake up in the morning and look great , you go to sleep at night and with the help of makeup tattoo you look fabulous. Whether you are in Miami at the ball game in 90 degree weather or in Montreal in the pool, your permanent eyebrows and permanent eyeliner will not run or smudge.
Permanent cosmetic tattooing has been enhancing beauty for centuries, today permanent makeup is back. Permanent cosmetics are affordable and absolutely safe (Just don't look for 'cheap' as you may ruin your life). Permanent makeup is for everyone. It is beneficial for people who are always on the go, business women, actors, homemakers and professionals have all embraced the freedom that permanent makeup provides in their daily lives.
Permanent makeup tattoos are not only for those on the go. Permanent makeup has changed the lives of people with Alopecia, Vitiligo, Cancer survivors, people with hand tremors or allergies to conventional cosmetics benefit greatly from Makeup tattoos. Permanent makeup is used to reshape lip defects, camouflage scars. Eye shape can be corrected with properly applied permanent eyeliner, and the correct placement of permanent eyebrows will frame your face beautifully.
We are incredibly fortunate to have the best and most sought after permanent makeup artist in the industry of cosmetic tattooing. Esther believes in natural looking permanent makeup. She strives to give every patient the permanent makeup they can live with and love waking up to. Your permanent eyebrows will look like hair, permanent eyeliner will make your eyes sparkle, permanent lip-liner and permanent lip color will make your lips luscious and sexy, while full face permanent makeup will make you look years younger. Esther's 3D Nipple tattooing is the best in the industry.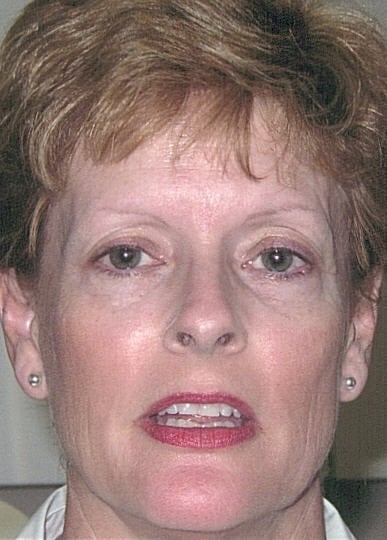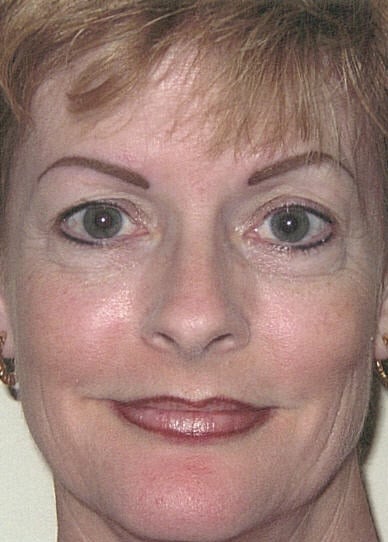 For mastectomy patients and patients who need areola scar camouflage our 3D nipple tattoos are unsurpassed by any other artist. Please visit our 3D nipple tattoo page.
Permanent eyebrow tattoo is the most requested permanent cosmetic procedure. Properly applied eyebrow tattoo will frame the face and enhance facial features. With permanent cosmetics we can change the shape and thickness of your brows to suit your bone structure. We will create natural hair like brows where none existed and if you don't tell anyone your brows are permanent, no one will know
Properly applied permanent eyeliner tattoo will give depth to your eyes, enhance the color of your eyes, and make small eyes look bigger and sexier. We can reshape sad looking and make round eyes more oval looking. No more struggling with time consuming eyeliner application. With permanent eyeliner you will no longer have to deal with smears, smudges and uneven liner that is either too thick or too thin.
Eyelash enhancement is permanent cosmetic procedure that will make your lashes appear thicker without a looking like an eyeliner. Permanent eyelash enhancement is perfect for men and women who have little or no lashes at all.
Correct uneven lips with permanent lip line, reduce lipstick bleeding into lip creases and lift the corners of frowning lips. Enjoy sexy fuller lips with permanent lip color. Lip tattoo will add color to faded lips you can say goodbye to lipstick smudges.
To correct Cleft Lip we use a combination of permanent lip line and permanent lip color for best results
Permanent makeup is an art and a science. Fortunately, Esther's experience, artistry and knowledge of color puts her in a league of her own when it comes to permanent makeup correction. Chose the wrong artist and you may end up with badly shaped eyebrows. Blue eyebrows, purple eyebrows, black brows and pink brows are not uncommon. Eyebrows that look like picked fences are also common when an artist attempts to simulate permanent hair strokes without proper training. As for permanent lips and permanent lip line, we have had clients come in with purple lips, blue lips and black lips. Permanent eyeliner, applied incorrectly may make the eyes look smaller and older looking, the eyeliner may turn gray, orange or pink.